My mom doesn't normally go out since she gets dizzy once she gets out of the house. But, there was an exemption when she needed to get her finger print done in Birmingham. My friend Julie drove us there and after the finger printing was done, we went to an outlet mall and there was my momma, pose after pose after pose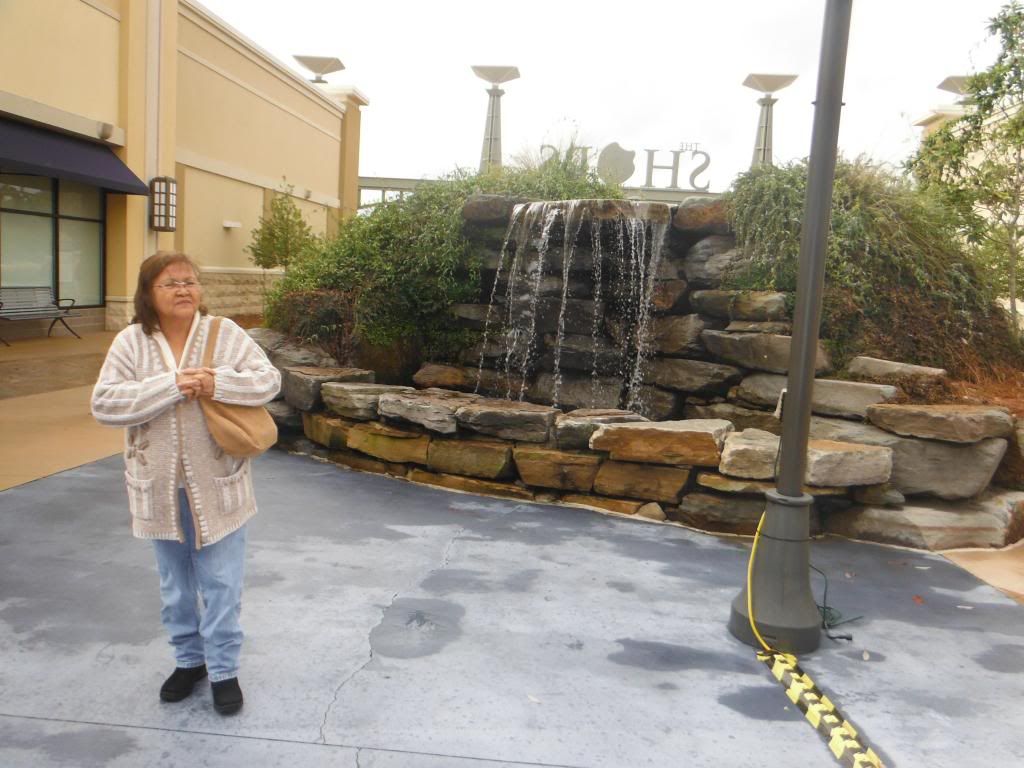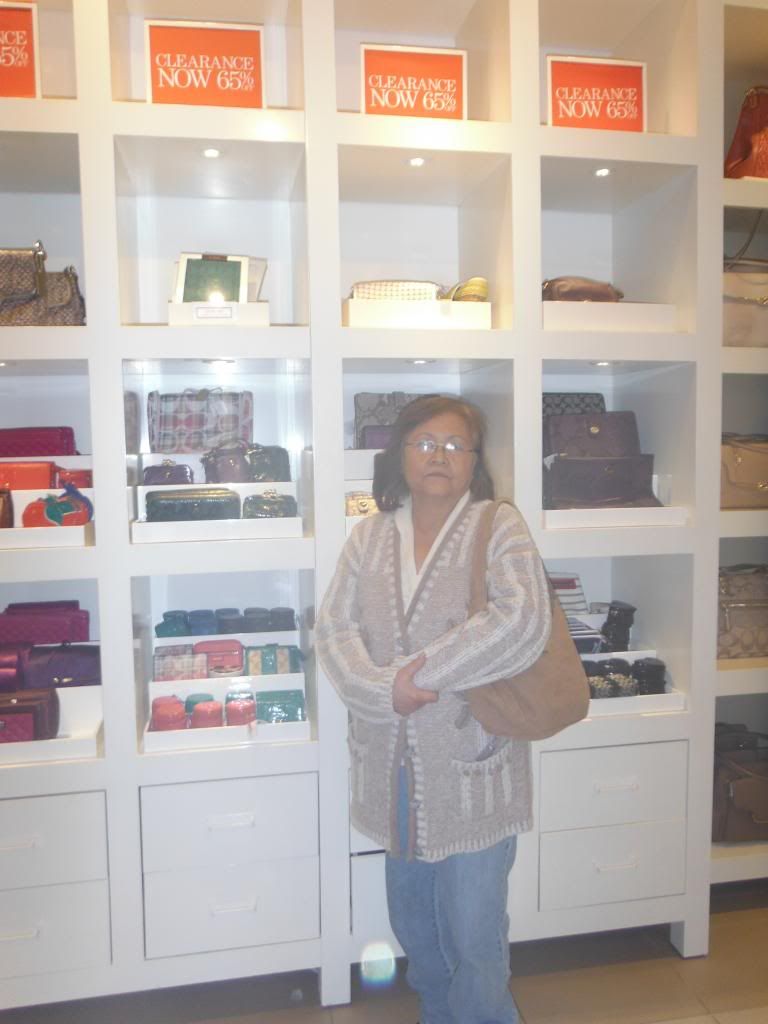 She enjoys going out, but when she starts getting dizzy, it's no fun anymore, that's why lately, she prefers to stay home. it's safer for her. I would love to go back to the Outlet Mall. Maybe when some of my friends go there again, I may come and do a little shopping..:)
Have a great day y'all!
Five years ago, my brother in the Philippines put up a resto bar business with his friends. I didn't know the details on how they went about the capital. All I remember was that my brother bought a set of musical instruments including equipment. If I've known, I should have recommended good Dunlop at musicians friend. Though I'm not an authority in the music business, I'm sure he might've gotten a really good deal. But anyway, something went wrong and the deal was off and my brother ended up selling his equipment. Maybe someday, he's going to put up his own place and buy new equipment. I would know where to point him by then.
Lately, I've been seeing reunion pictures on FB. Though I feel a pang of.. envy I can't help looking over them. It's been a long time since I was home and I can't even remember joining any reunion or get-together.
Surely, the reunions aren't like those house parties we held in high school, with a few colored bulbs, a karaoke with 2 big speakers and cassette tapes of music selection. Right now, reunions are usually held at a bigger place, complete with mobile disco and cool DJs probably using excellent numark mixdeck at guitar center.
How much things have changed these past decades. Hopefully I will be able to join the reunions to come. Keeping my fingers crossed here.
Being a stay-at-home mom may not have the glamour and chic of that of a career woman, but it is an exciting and learning experience. As I have already mentioned in my previous posts, I've been into do-it-yourself stuff lately and I'm kind of enjoying it immensely. But of course, it's not as easy as it sounds, it requires hard work and passion. It also requires a clear mind, especially when it comes to choosing the appropriate tools. There were times when I had an urgent need for a latch clamp when all I got was a push-pull toggle clamp. These things you will only learn and find out when you are at it. Now, does that sound fun? Well, not really.. But once you're past those things, the rest come easy.
>center>

It's been getting cold lately and if you have a dog and an outside pet, it would be best to get them dog heating pad. I was outside earlier and found my dog;s water bowl filled with ice from last nights temperature. No wonder she cannot drink her water because it was frozen. I replaced her water, fed her and left her for a little bit. I came back outside and found my dog shivering. I immediately called her in so she can be warm inside. Although we decided that she's an outside dog now, we can't let her stay outside and freeze to death. I will have to get her one of those heating pads so she can stay in her doghouse outside our front porch.
If you are looking for powered speakers, you can save on JBL audio if you buy it online. There are so many to choose from, but only one will work for you and your budget. Speakers can improve your performance and your music will sound better. Many musicians are meticulous when choosing their musical instruments. They will look far and beyond just to find the right equipment and they will only be satisfied until they do so. My uncle who loves to play guitar always has to connect his electric guitar to a speaker that way he can hear his performance very well. Good for him, he enjoys it really good.
My short visit to Arkansas was a blast. Although I was still sick when I drove there with our 4 girls, it was a great visit and I enjoyed it so much. My sister-in-law planned an "all girls" day out for us, and so the next day after we arrived , we went. One of the places we went to was the Big Dam Bridge in Little Rock AR. We have seen a lot of people crossing the bridge. Some were there just to look, like we did and majority were there to run or jog. I have also seen people riding their bikes.

It was a great place and very clean too.

I am afraid of heights, so I can't bring myself to look down the water. Although I know that I am not going to fall, my stomach was already feeling so sick just by looking at the water from where I was sitting.
My kids were so brave, stepping on the ledge  and making me nervous. They enjoyed is so much.

Our 4 girls with their wonderful aunt. Maybe next time I can stay longer than 3 days so we can visit more places over there.
Arkansas is a nice state although I have only seen a little bit of it, but it's a great place to live. .
Have a great day everyone!
As we all know there are so many immigrants in this country. They are all over the United States, andd some are having issues with their eligiblity. I have heard that there are so many Filipinos who live in California, I guess because the weather is almost the same as the Philippines. I remember when my cousin looked for an immigration lawyers in Los Angeles due to her issues with her permanent residency. I am so glad that everything got taken care of and now my cousin is a US citizen. Thanks to immigration lawyerw who are willing to help people in need.