When we planned on moving here, I knew that it would not be as easy as going to the market to buy some groceries. Planning is a must and budgeting is necessary. We were renting an apartment in Tennessee when my husband found a job in Alabama. We can't sell our house immediately so we looked for someone who can rent it while we are looked for our home. This time, hubby and I looked for a house together. I thought it would be easy since two heads can work together as a team and we can agree on some aspect of buying a home. Well, I was totally wrong. The first thing that we did was go online to look for some homes. There was a time that we looked at Missouri homes for sale just to look what they had to offer. They have great homes for sale and I wished that we were moving there. But anyways, we found some interesting houses online and contacted a real estate agent.
There were homes that we wanted but it got sold quick or it's already under negotiation. When looking for a house, you have to contact a real estate agent to the work for you. We had a great agent and her name was Kitty. We told her what we wanted in a home. It's important that your agent knows what you're looking for in a house. We want a house in a quiet neighborhood, safe place for the children and close to a lot of establishment. School district is also important for us. Since we have children, we want them to go to school with great reputation. Next that we check in a house is the plumbing, my husband would go to the sink or bathroom and start flushing toilets to see how good the plumbing is. He would ask what happened to the present owner of the house, why is it being sold. He wants to know the history of the house. I guess, we don't want to end up owning a haunted house or something. Maybe the house is falling apart or something like that.
Safety is always important to us. The house needs not too close to the street, and houses not need to be too close to each other. We don't want to see our neighbor's business and we don't want them to see ours. I remember when hubby and I were looking for houses, we were arguing since I loved all the houses that we had seen but he didn't like any of them. He loves old homes, with old style. I love modern homes with modern appliances. But I knew that at some point we had to agree on one particular house, otherwise we won't finish looking. What have we learned from buying a home for the first time? We can't rush things, we have to be smart when choosing a home. It takes time to finally find the one we're looking for, and look for a great agent who will work with you every step of the way.
I am participating in a blogger campaign by Bucks2Blog in behalf of a Missouri real estate company and was compensated. However, the views and opinions are my own.
Well, whatelse is new? I already posted my Facebook addiction long time ago, it was because of all the games that I was playing on Facebook, such as Farmtown, Farmville, Restaurant etc etc. I was able to manage the games and I stopped. I was so happy when I was able to stop from going to those game pages. I congratulated myself. Now, my addiction is back. But, it's due to a group page from my hometown.Someone created a page that consists of all people who came from our beloved town in Nueva Ecija. We post different things everyday and people react to it. Some give comments if they think they are familiar with the topic. I comment when I know what's the subject and I don't when I didn't have anything to say about the matter.
But, anyways, now I am so addicted and I can't keep myself from checking the page whenever I get the chance. Sometimes even if I still have pending works, I go and I would tell myself that I will do my chores at a later time. Like right now, I have some dishes to wash but I am here. Hmmm..Oh well, life is such..
I wish you all a happy day ahead of you. I will see if I will be able to wash this dishes before the night is over.. I doubt it though.
After my mother in-law spent a month here with us, I gained almost 10 lbs. I cooked everyday, if not, we went out and ate at the buffet. I can't believe I gained so much weight. We kept eating and eating and I thought it's not going to end. I enjoyed her stay, only I can't watch my food intake. My mother in law has this thing that she needs to eat frequently. And because I didn't want her to starve, I kept cooking Filipino food for her. And because I was cooking, I kept eating. I guess, now that she is gone back home, I need to look for a best weight loss pills to lose all these unwanted pounds that I gained while she was here. Whew!
How many times have we heard of identity theft cases, or their someone used up their credit card in China while they were here in the United States? Nowadays, it's so hard to protect your credit cards, anyone who knows how to hack it can steal your credit card number, expiration date and can use it to purchase something online. Before you know it, you owe thousands of dollars and you didn't have any idea how did it happen. Now that rfid is out in the market, you can get one to protect your credit card. If you are interested, get one for yourself and protect yourself from theft.
I had never been to a car show before, so when my friend Alena told me about this car show in Priceville, I told myself, I have got to see it, just to see what it's all about. There were a lot of cars parked and they were all nice. I took some pictures of the ones that I kind of like. It was so fun. We met with our friends and our kids went to the bouncy slide and we had funnel cake and lemonade.
I didn't know that the car show is a contest for whoever has the best looking car. State Farm also gave away an old car in a raffle, if you register for $5. We didn't register, coz we believe that we won't win (kind of negative huh..)
It was fun and I guess, I will go again next year.
Photo Courtesy of: Mykel Dizon

I had been on Facebook for quite some time now, and few days ago my sister Kim of Kimmy Schemy added me to this group called "ALAM MONG TAGA LAUR KA KUNG" which I thought so interesting and lots of fun. I spend so much time going to the group page to wait for people to post some memories of our hometown in Nueva Ecija. We, for some reason dug out and still digging out some of our childhood memories, things that happened in the past which most older members know. We reminisce our school days, food that we used to eat, places that we had been, people that we mutually knew, some passed on and some still alive, teachers that I believe most of us respected. We always go back to the past and realized how simple life was when we were kids and when modern technology hasn't been introduced to us, when the road hasn't been cemented and when we weren't aware that "internet" exists.

Photo courtesy of: Albert Bacsa

First and foremost, when Filipinos find each other whether on Facebook, My space, Friendster or Twitter, as long as they came from the same place, town, or province, they will be adding each other. This is the thing that my husband doesn't understand. I had to explain to him that this is how Filipinos are. We get excited if we see someone (online) even if we weren't close back then as long as they were from the same town. And this is what happened to this group. The pioneer of the group is Mykel Lacuesta Dizon, (who works in Dubai at the present) he created this group for the enjoyment and unity of Laureans. He said it started with only 22 members a week ago, last time I checked, it's close to 700. Cool huh?


Photo courtesy of: Marisol Reofrir

Now, lots of members give their share of old memories, from typhoon, exotic food (then you start salivating..) to legendary people that when you think of them, you can't help but smile. Isn't it great to talk about something or someone that lots of people react and share their thoughts about them? When the commenting starts then the fun never ends. When I wake up in the morning and before I go to bed (when I get the chance), I check this group page and see if someone posted something that I recognize or familiar to me, then I butt in
But anyways, something else had happened when this group page was created. And this is where I am getting at……..
Are you willing to do something back to your community? The place where you had your first smile, first step. Have you looked back lately and what did you see? A lot of things probably had changed since the last time you were there. Many members of the group are living abroad, be it USA, Canada, Dubai, Riyadh, UK, Italy, Australia and anywhere else, and yet they still remember and appreciate where they came from. Isn't this what we're supposed to do? Look back and see where we came from, so we can get to where we want to go? (It's a matter of choice though).
Photo Courtesy of: Nueva Ecija
Photo courtesy of: June Beth Mil
France Panginen made a post about doing something good for our community. Members will give donation in the form of cash and use the money to help people from our beloved place. The post was a big hit and had over a hundred comments from a lot of people including myself. We, then realized that many people want to help others. We thought that it was a great plan. Will it materialize? I don't know. As of today, we, as a group are trying to establish a legal organization so we can do legal projects to benefit those of needs. Share your blessings is what we are getting into. We are planning to help the less fortunate people to be able to be self sufficient. As what Ferdie Gamboa posted on there " You give a man a fish, he will eat for a day, you teach him how to fish, and he will eat for a lifetime" author: Unknown.
Photo Courtesy of: Liz Barnett (me)
For the meantime, we are all figuring out how to form a committee to work out a plan so we can begin our mission. We do hope that things get settled in a timely manner so we can start our journey to help our "Kababayans" soon enough. We pray that all members of this group cooperate. Helping others can make you feel good, helping people from your own place can make you feel better.
I would like to acknowledge the people who are doing everything they can to expedite the process.
Joseph Ordonez
Ferdie Gamboa
Jessie Camus
Erick Dizon
June Mil
If I missed a name, please pardon me for my memory is not as good as when I was younger.. We just ask everyone to be patient and we will get there when the time is right. I borrowed some of the pictures that others posted on the group page, hoping that I won't get sued for Copyright Infringement
Have a great day to all!
Sunday was Roan's Orientation at school. Rodney and I always make sure that we go to his classroom and meet with his teacher, listen what she has to say. We brought all his school supplies and everything. It was great to see who's with your kids almost five days a week. Roan's now in 4th grade and his teacher is Mrs. Day. We believe that he is going to be in good hands..
I know that this is going to be an exciting year for him, I am hoping that he will do better this year than the last. I need to focus on his homework, and his MATH which is not his favorite subject at all. He really is my son when it comes to Math
Have a great day to all, and I hope that you had a great first day of school ( to some..)
If you come to our house, you can count how many TVs we have. We have nine, but some of those are old fashioned ones, there's only four that are flat screens and they look awesome. Picture is so rich and sometimes I don't want to get up when watching movies. People enjoy watching TV when they feel like it's almost real and within their reach. It's very entertaining and relaxing, that's why nowadays, almost everyone buys samsung led tvs. What are you waiting for? get yours now and see what I mean.
Our friend Jannette who's getting married next month is having a bridal shower soon, and traditionally, bridal showers are always fun. At first I didn't know what to give her until I was looking for something online and I found this cheap lingerie website and then I decided I will give her one of those sexy lingerie. It's always great to give something daring during the bridal showers, normally this is what the bride to-be gets all the time. I think its preparation for the upcoming honeymoon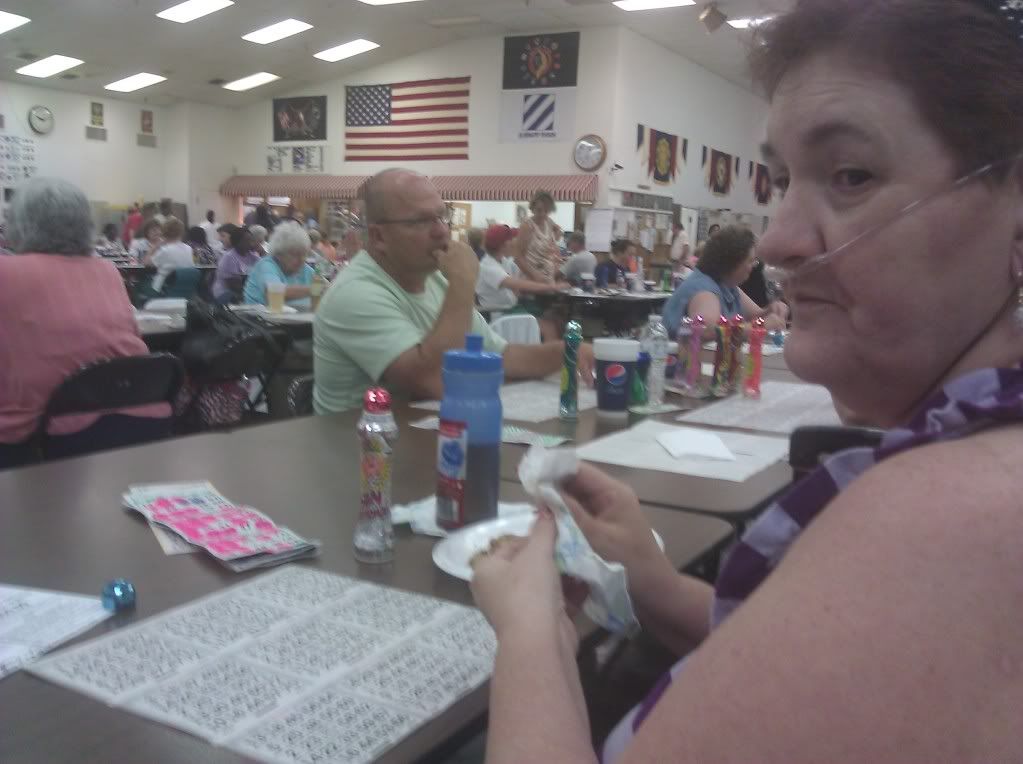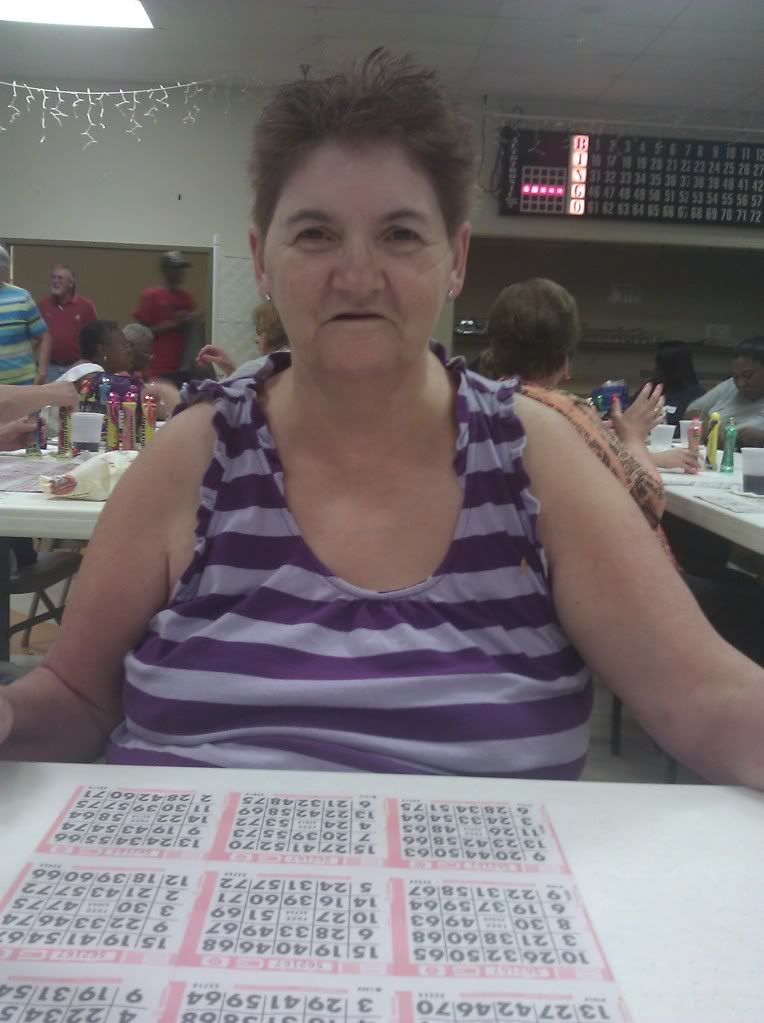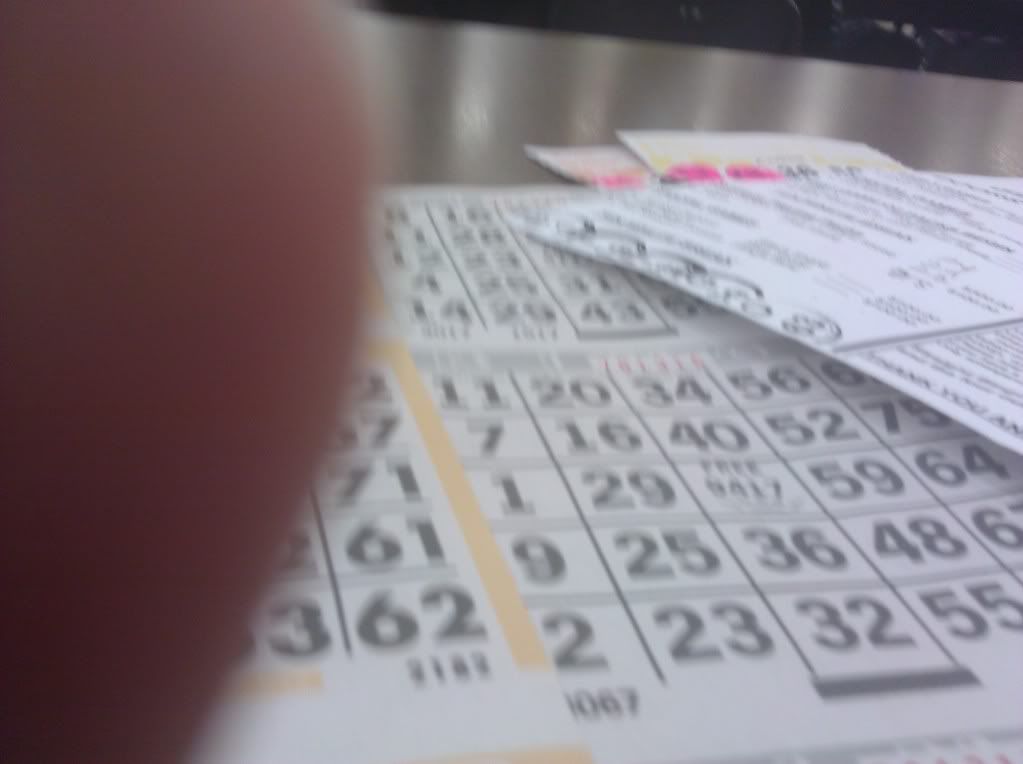 My mother in-law and I played BINGO last Monday and I took some photos for evidence
We didn't win anything, but, we had so much fun. She was a number away from winning the $1000 for poor boy game. We will hope to go again this Saturday, just to have fun of course. But, if we win, it would be nice, wouldn't it?