Archive for the 'Friendship' Category
We attended a birthday party 2 weeks ago and we had a blast. It is well known that if it's Filipino people who throw a party, it's like, a feast. Flooding with food and of course, singing karaoke is also part of the entertainment. But this time, my mom was the only one that sang. The rest did a card game. I watched since I didn't know what kind of card game they were playing. Spending time with friends seems wonderful specially if you don't do it very often.
We are having a Christmas party on the 21st and I can't wait. I already bought presents for our exchange gifts and although we are going to have it held at the restaurant, I know it will still be a blast. I will definitely post some pictures afterwards.

This is Ailyn and she's been my friend since I was in High School. she is a cousin of my cousins on the other side of their parents, that's why we met. We were very close way back in the Philippines. She's my oldest son's godmother. I came to the United States and she stayed in the Philippines. We kept in touch though, Whenever I go visit, I made sure that we get together. Several years ago, she came to the United States and we met again. Now, here's the photo of us.

I want to introduce Lorna, she used to be my Manager when I first worked in this country. I am so blessed that she's a Filipna and a Manager at the Department store where I applied and she hired me as a seasonal associate. I worked with her for a long time until I left the company. We kept in touch and we're still friends. When we go visit my aunt in Illinois, I see her when she's available. She is a great person and fun to be with.

Now, this is my BFF..What can I say about her? I am not going to say a lot, it's between me and her. We live close to each other. We depend on each other during those times of needs. We share laughters and tears. Need I say more? Our kids are best friends too. I pray that we remain friends until our hair turns all gray.. (I have few more black left..)
This is my BFF Mariz, my daughter AJ's godmother. She's my very first friend in TN when we moved there. Mariz is one of the greatest person I have ever met. Down to earth, God fearing individual and so on and so forth. She is a US army and now stationed abroad. She deserves everything that she has right now. I have seen her accept whatever life God gave her and she accepted it with smile. I am so glad that you are my friend Mariz.
I have more pictures of my friends with me, but I can't find them on my file. I guess, I will do another batch next time. Well, Folks, see you again next time with my other set of friends..
We had a little get together last Saturday here at the house. We had few friends came over. The kids had sleep over and we had so much fun. It's great to meet new people, introduce new friends to another friend and at the end, everybody gets along very well. This is what happened last weekend. I was able to introduce my friends Alena and Shawn to our friends Phyllis and Kathy, then I met my hubby's co-worker and her friend. We had dinner and a little drink, and we had a great time singing.
I don't have a lot of pictures since I didn't take any pictures. Oppss… I did, one of Alena's
I don't have pictures of the others, but I will definitely post them when Alena manages to edit and post on her FB, I will steal them from her.
We will definitely do the Karaoke night again. When you are singing, the fun never ends…
I used to carry this wooden rifle that was heavier than I was. I can't remember if I even learned how to do the formation thingy, oh well..I passed my high school didn,t I? so I guess, I did okay on my CAT. Otherwise, my dusty shoes would be useless..
Who wouldn't remember CAT? I do and I always will. I probably didn't Ace it, but I learned how to march, turn to the left and turn to the right. I can still remember our teacher Mr. Desamito, he's nearly bald, but he's funny and nice. He might be tough during our line up but I knew it's just his cover so that we would be scared of him and do what we were told to do. I wonder if he's still alive. It's been 25 years now since I last saw him, and he was probably in his 50s during our CAT days. But anyways, I found this picture on my file and I decided to reminisce my old days, when money problem, bills, kids and spouses were never in our thoughts yet.
It's so nice to look back and cherish those memories that only High School days can bring. I found some of my High School friends here on Facebook and it was so cool to keep in touch with them. Some I talk to, some added me and after I accepted, nothing,
They probably just wanted to see how I look like now, or what kind of life I have, or how many kids  I brought out to this world, if I am fat or what not
Oh well…
Here is the Saint Stephen's Academy, Laur Nueva Ecija Philippines
Batch 1987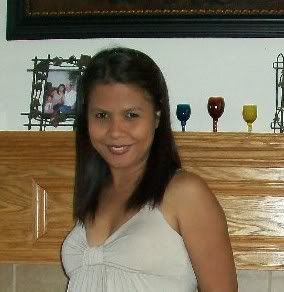 Ana Liza Agustin Barnett, USA
Married with 4 beautiful kids, jobless…stay at home mom..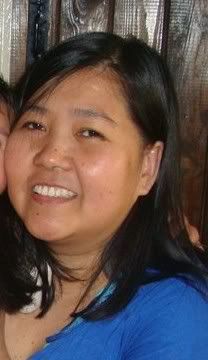 Rhea Agnes Martin, UK
Married to June Martin with 3 kids and works abroad, my BFF. I miss her and hoping to see her before our hair turned gray (opps..mine is already gray,wahhhh)

Geraldine Alfonso Daniel outside the Philippines (I forgot which country)
Married with 1 beautiful daughter, and a happy wife..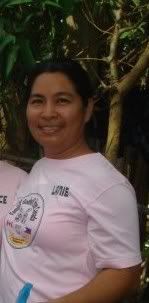 Leonila Barrientos Jose, Philippines
Got married right after our High School graduation
not sure how many kids she has right now.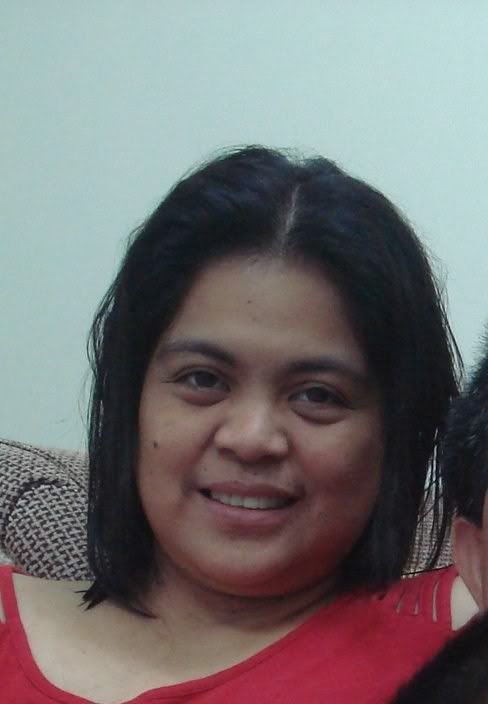 Celia Bumanlag Narne, Philippines (Saudi Arabia)
Married with 3 handsome boys, have a beautiful mansion in the Philippines, rich and famous

Gloria Cordillon, Canada
Single and available, lives in Canada, getting more beautiful as ever.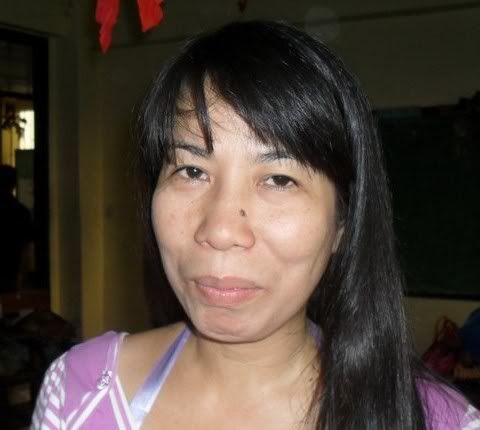 Mina David Osi, Philippines
Married with a kid as far as I know, she is a teacher somewhere in Manila.


Jeniffer Dayao Garcia, UK
Happily married with kid(s) not really sure how many. I see her on FB from time to time

Virgilia Guilao Cordillon, Philippines
Married with 3 kids. 2 already graduated from college. Rich and famous in Laur, Nueva Ecija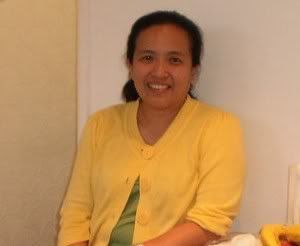 Leilanie Gregorio Esteban, UK
Married to Oliver Esteban, with a son that they adore so much.

Laura Palara, Philippines
I think she's still single, since she didn't change her last name since our high school days.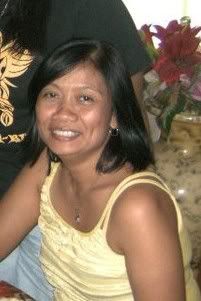 Lorna Palarca, Philippines
I do believe she has a handsome son name Christian that I met when I was in the Philippines 2 years ago.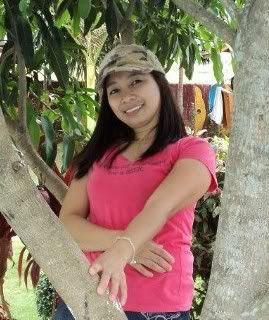 Elvie Panginen Anthony, Philippines
My kumare and cousin, who's happily married to Rex Anthony, has 1 beautiful daughter, Gem and 1 super handsome son who's my inaanak Roj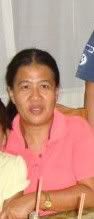 Teodora Parungao Acoba, Philippines
Married with children, we have the same birthday. A very quiet when we were young, not sure now..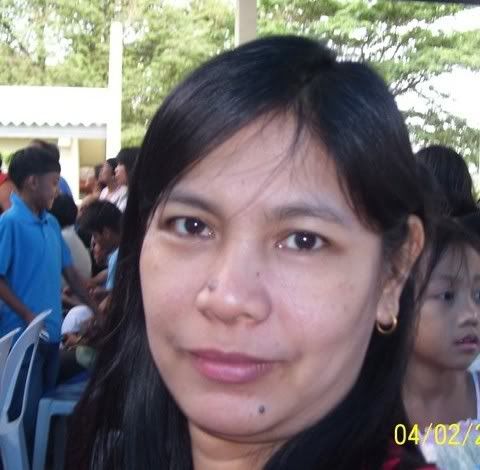 Ma. Rosana Sabado Parumog, Philippines
Married with children as well. I believe she's a teacher in Cabanatuan.

Ma. Cristina Tolentino Borile, USA
Happily married with 3 beautiful kids and lives in Seattle, Washington. We used to meet up at Mang Kiko's comics rental, because we both love to read Tagalog, Pilipino, Extra, Lovelife comics. Those were the days…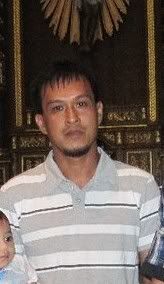 Jessie Camus, Philippines
I really can't say a lot about Jessie since we're not that friends when we were in high school. He's the 'funny and friend of all" during those times.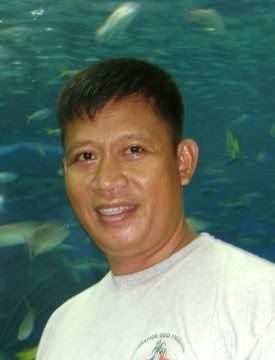 Ferdinand Cayadong, Philippines
Andy used to be so shy, he would just smile and very quiet, I am not sure what 25 years did to him. He seems funny now.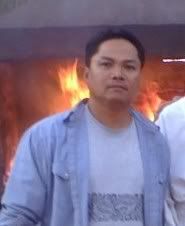 Romano Leprozo Domingo, Algeria.
I was told that Domingos are our relatives, so all the time that I was at school, I believed that Romano or now Banjoe as what people call him is my cousin. We used to play "sipa" and Romano sometimes let me win. Now he's married to Zoe and has 3 wonderful kids, I know that he's very happy with his life now. He's one of the quietest but funny person I have ever known.

Edsel Del Rosario, Philippines
Edsel wasn't in my class, but I often saw him riding his BMX bicycle with other boys around town. He's married to Aleli and they are blessed with 2 beautiful ladies.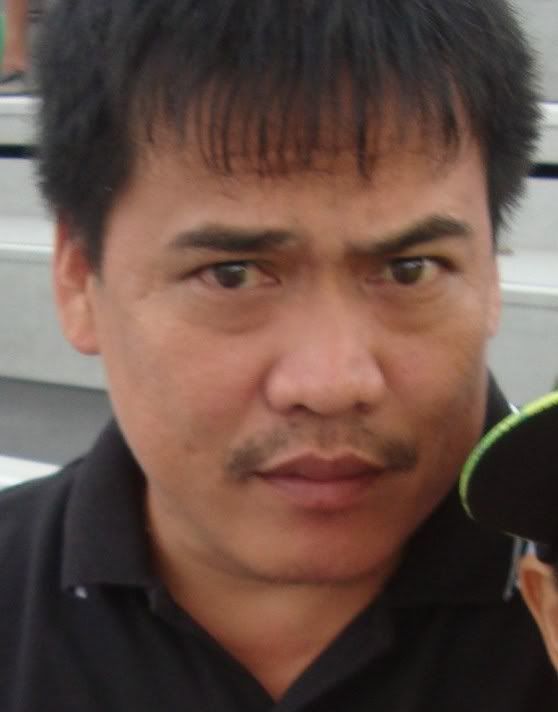 Junel de Guzman, Philippines
He wasn't my classmate, and he scared me during those times. He's not a tall person but I was so afraid of him, I thought he's a villain
Now, he's married with a handsome little man in tow.Don't judge the book by its cover, I believe in that.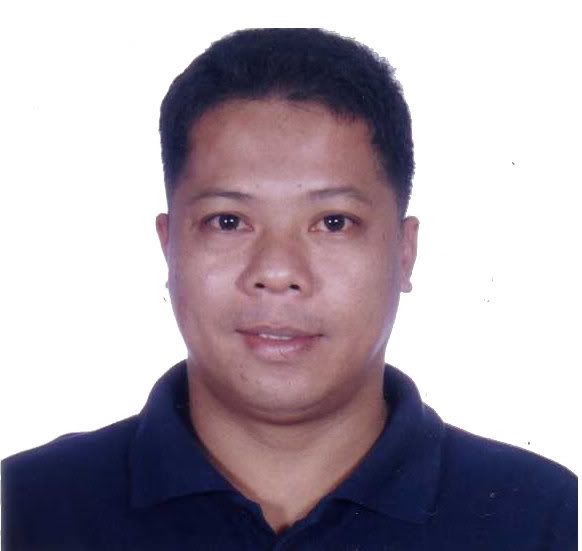 Lauro Gabriel, Philippines
Married, but not sure if they already have kids right now. I didnt' realize that he's funny, since before he's just very quiet and had his own set of friends.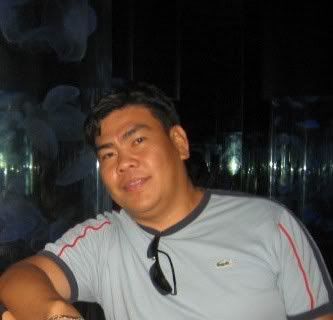 Ponciano Quinto, Philippines
He's one of my close friends, Pons is a down to earth person, until now we can chat and we can laugh with our jokes. He's married but no kids yet. He's very kind too.

John Samuel Samano, Austria
He's married to Maricel who used to be our classmate during Elementary days. They were blessed with 2 beautiful daughters and they live happily in Austria. Louie as we call him is one of the greatest person I have even known. So generous and a philanthropist, fun to be with and so humble.

Joe Agapito Samano, Philppines
What can I say about him? He's very quiet during our Elementary and High school days, so I didn't get the chance to really know him. I know that he's happily married now with kids, and I am pretty sure that he is a great person too.
Well, these are some of my high school friends that I found online and I am still hoping that the time will come that I will be able to see all of them at the same time
After AJ's birthday party, my friends who came from Tennessee stayed overnight, and we decided to go to the fleamarket the next day. It's actually a spur of the moment decision that we made. It was like 11am when we left the house, so flaming hot out there. We went to Lacon OUTDOOR Fleamarket. My friends who are used to having their make up on of course put their make up before we left.
I was just smiling, I thought it's cute to see women wearing make up, carrying COACH purses, trying to buy stuff from the flea market, trying to bargain with the $3 broom and dustpan item. What's important is, they had so much fun and I am glad they did. I hope that they come back again next time and we will go camping, wohooo!
Can you tell that we all had fun at the Flea Market? Wherever Filipinas go, their cameras take good picture. Wohooo!
Mariz and her husband Gary went to Florida for few days vacation, and they decided to stop by here on their way home. It was last Friday when they did. It was so nice of them to bring me crabs, and shrimp. We took some photos coz it doesn't happen all the time that we see each other. Mariz is going to be out of the country next month, so I really did appreciate her coming to visit us. We have been friends for almost 4 years now, and spending time together is always precious for both of us. Thanks to Friendster, where I met her..
Mariz is one of AJ's godmother, because she is not just a friend, she is family. We will definitely miss her when she goes out of country. I am so proud of all Mariz' accomplishments, and it's an honor to be considered as her friend. She's a great person, very friendly and warm.
We will miss you Mariz and I do hope to see you here next month before you leave. I wish you all the best in your career..
Well, I met new Filipinas when we went to Nashville last weekend. We attended a birthday party and Grace who hosted the party have great friends that I met. So, here are some few pictures that I took from their Facebook account. I hope they don't mind me posting their photos without their consent.
Meeting new friends is great, and I love it. I hope that we can get together often, but the distance sometimes won't let us do that. I invited them to come to AJ's birthday in June, so I pray that they will be able to come too.
We were invited to attend a birthday party yesterday April 17th. It's Luzil's son's 2nd birthday. I haven't met Luzil prior to this day. But, I know what she looks like, thanks to Facebook. We got there on time, although we accidentally passed their place, I managed to recognize the smoke due to the fact that they were roasting a whole pig.
We got there and Sisa and Wilma were there. I knew them from previous occasion that I attended at Gina's house. Sunshine was there too, Luzil's cousin. So finally I met Luzil and she's a warm woman. So nice and although they were speaking in Visaya, they would switch to Tagalog so that Wilma and I can catch up. Visitors came and we started eating. And of course, party is no party without picture taking. So, I asked my husband to take a picture of us while we're still looking gorgeous.
Meeting new people and having friends is one of the greatest thing that can happen to anybody. I am glad I was able to meet great people here in Alabama, I never thought that there are Filipinos around. I thought it's just me. I was beginning to feel lonely until I met Julie at the Playplace. Her being friendly and assertive did me a huge favor. Through her, I met new nice people. Thanks Julie. and to Luzil, thanks for inviting us to your son's birthday, we all had a great time..
I was invited to attend a baby shower for Julie's friend, and I had so much fun. We had lots of food of course, and we had games that I won 2 times. I met another Filipinas and I am so happy I did. I guess, this is the beginning of my having friends here in Alabama. We've been here for almost 2 years and I only started meeting Filipina when hubby and I met Julie at the mall last February 5th. She's so friendly and now she's introducing me to her friends. My circle of friends is now getting bigger and wider. On Sunday, we are going to attend a birthday party in Moulton AL, another friend of Julie, and I will be meeting Luzil for the first time. I know it's going to be great.
We did some singing after opening the presents, and since I am not too shy, I sang couple of songs. I may sounded like a frog, but I had so much fun
I believe that I already introduced to you my new found friend Julie, who I met at the mall early this month. Anyways, the girls and I went to her place today and had lunch. She called some of her friends so I can meet with them. She was unable to invite all of them due to the last minute call, but luckily she was able to talked her 2 friends into coming over for lunch. Ate Ellen has a 16- year old daughter and she came with them too.
They are very nice people,humble, warm and although they were talking in a dialect that I hardly understood, I didn't feel left out. Well, I didn't hear my name being mentioned, so I assumed that they weren't talking about me
Julie made Mongo, ribs, egg rolls and Okra stuff, I can't recall what's the name of the recipe. I brought pansit and leche flan for dessert. We had a blast. Too bad they had to leave early, ate Ellen had to go to work. And because we instantly became friends, we talked about them coming over to the house so we can get together and probably spend more time together, get to know each other and  play cards of 41. I think I used to play this game, but I can never be sure.
But anyways, I am so glad that I found some Filipina friends here, I am getting so lonely, with my mom being in Illinois, I have nobody to talk to in Tagalog.  I know that we are going to get along very well, they are so down to earth and seem happy individuals. We can talk about a lot of things, as long as it's not about sports, I am good
They love to shop, and they speak of my favorite words,  "SALE and DISCOUNT", wohoooo! That's why we're on the same boat.
Wrozlie and AJ made a new friend too, Samantha, Julie's 5- year old daughter. I also had met Guen, Julie's husband, and same as Julie, Guen is a wonderful person, easy to talk to. I am indeed lucky to have found new friends.
I am so looking forward for them to come over, so we can hang out. I am already invited to a birthday party and baby shower, isn't that cool or what?
Well Folks, that's all for today, and I do hope that you are enjoying your weekend.