Archive for the 'Personal' Category
Five years ago, my brother in the Philippines put up a resto bar business with his friends. I didn't know the details on how they went about the capital. All I remember was that my brother bought a set of musical instruments including equipment. If I've known, I should have recommended good Dunlop at musicians friend. Though I'm not an authority in the music business, I'm sure he might've gotten a really good deal. But anyway, something went wrong and the deal was off and my brother ended up selling his equipment. Maybe someday, he's going to put up his own place and buy new equipment. I would know where to point him by then.
Lately, I've been seeing reunion pictures on FB. Though I feel a pang of.. envy I can't help looking over them. It's been a long time since I was home and I can't even remember joining any reunion or get-together.
Surely, the reunions aren't like those house parties we held in high school, with a few colored bulbs, a karaoke with 2 big speakers and cassette tapes of music selection. Right now, reunions are usually held at a bigger place, complete with mobile disco and cool DJs probably using excellent numark mixdeck at guitar center.
How much things have changed these past decades. Hopefully I will be able to join the reunions to come. Keeping my fingers crossed here.
Being a stay-at-home mom may not have the glamour and chic of that of a career woman, but it is an exciting and learning experience. As I have already mentioned in my previous posts, I've been into do-it-yourself stuff lately and I'm kind of enjoying it immensely. But of course, it's not as easy as it sounds, it requires hard work and passion. It also requires a clear mind, especially when it comes to choosing the appropriate tools. There were times when I had an urgent need for a latch clamp when all I got was a push-pull toggle clamp. These things you will only learn and find out when you are at it. Now, does that sound fun? Well, not really.. But once you're past those things, the rest come easy.
It was last summer when we went to Arkansas and visited my sister in law. The girls and I stayed for few days, but our 2 girls stayed for 2 weeks. We had so much fun. Who says that you have to spend money to have a great time?
My sister in-law planned on having a great day with the kids in their back yard using trampoline, and it worked. They had a blast. Sometimes, you just need to think of a neat way to enjoy time with the family and it brings you closer that you can ever imagine.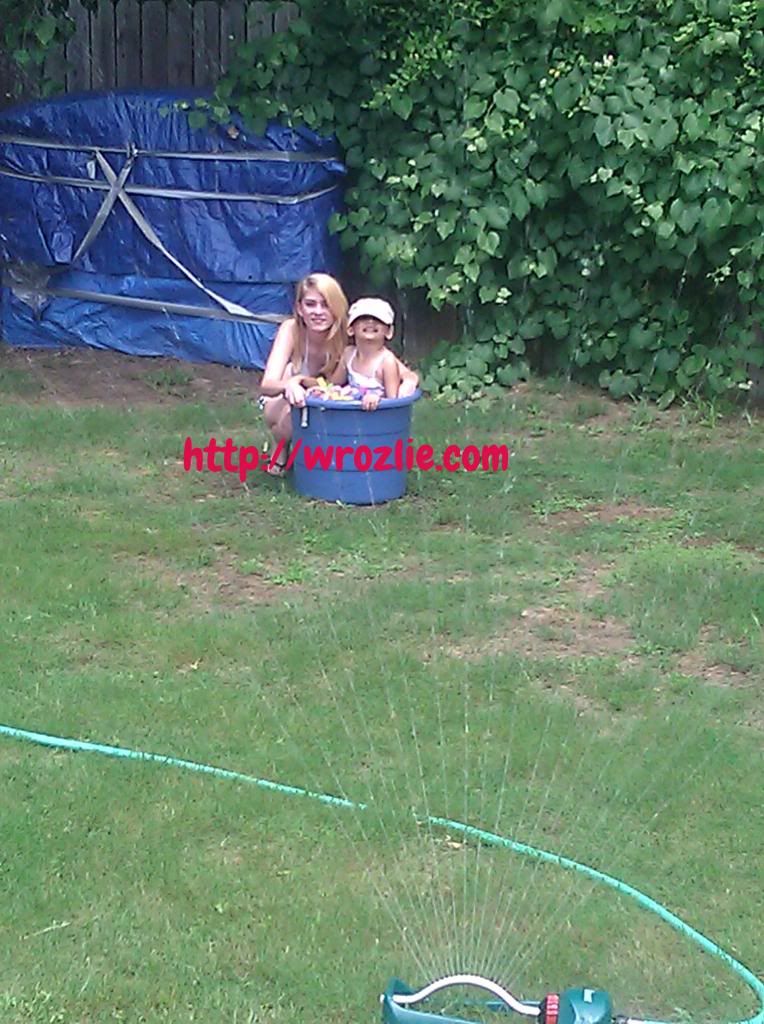 Our two daughters posing for me.

The whole gang inside the trampoline.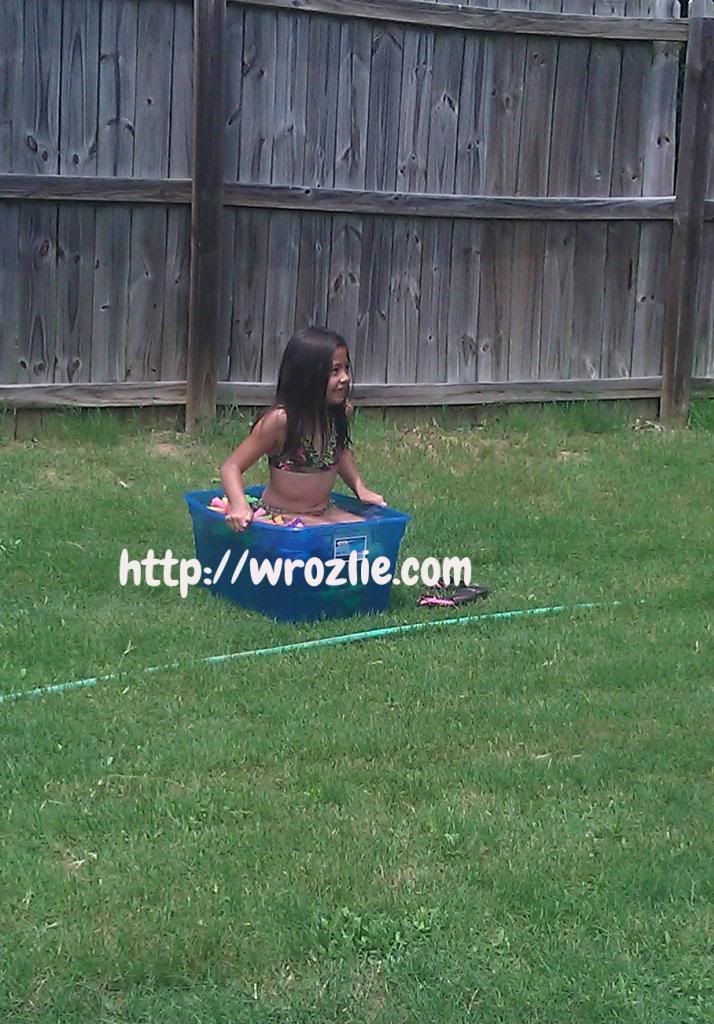 My little one having a blast inside that square bucket.
We used to not see my in-laws because they lived far away from us. But, driving to Arkansas was not that bad and since I already have confidence to drive, now we can go places. Only if my husband would let me drive to Illinois to visit my aunt and her family, that would really be perfect.

Yes, this is a canoe. My husband bought this sometime in June and he put it to good use. When my husband says, he wants something, he will buy it, no matter what. Even if it means, he would sell some old stuff at the Fleamarket, so he doesn't touch our grocery money.
My husband loves to go fishing with the kids. I don't, since I get bored. Evey weekend is daddy's fishing schedule and the kids alternately go with him. Since the canoe is small, there can only be 3 people at  one time. One in the front, one in the middle and one in the back. The front and the back persons are the one who need to paddle so the canoe would move and go where you want to go.
last weekend was Wrozlie's turn to go fishing with Daddy, but since, she cannot paddle yet, they brought Kelsie with them. They had fun but only a big catfish to to bring home.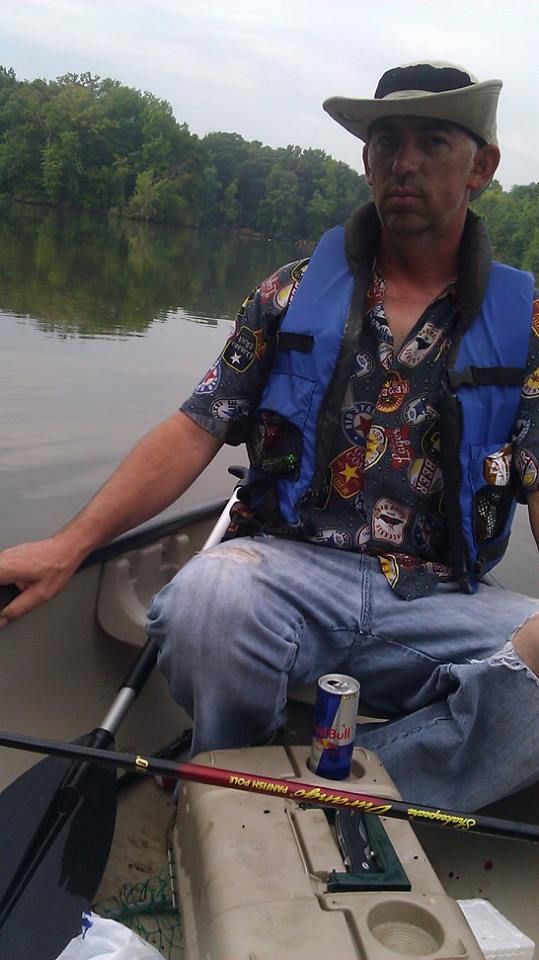 This is my good looking hubby who loves to fish and loves to feed me with his catch

Kelsie and Wrozlie trying to bring fish to Mommy.

Our little paddler.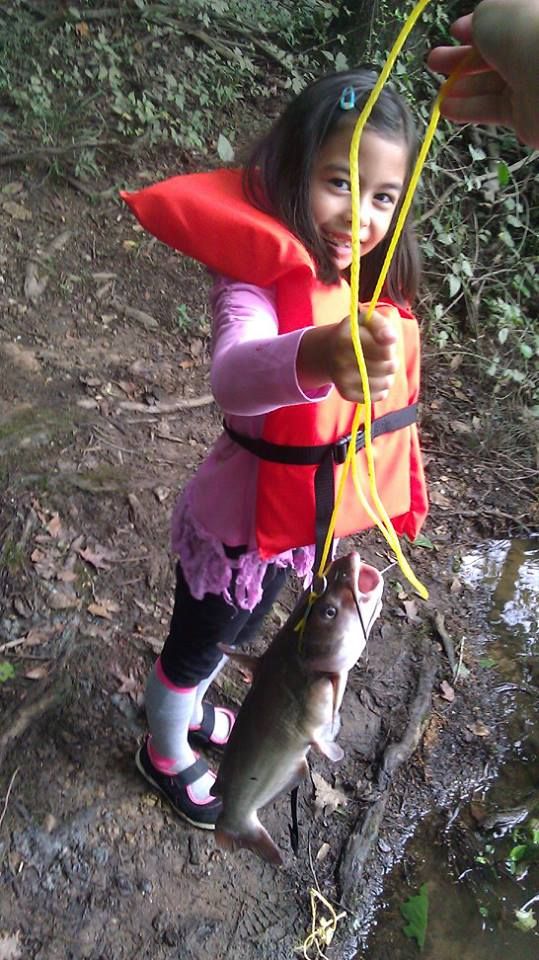 Fish for Mommy. Our cute fishergirl.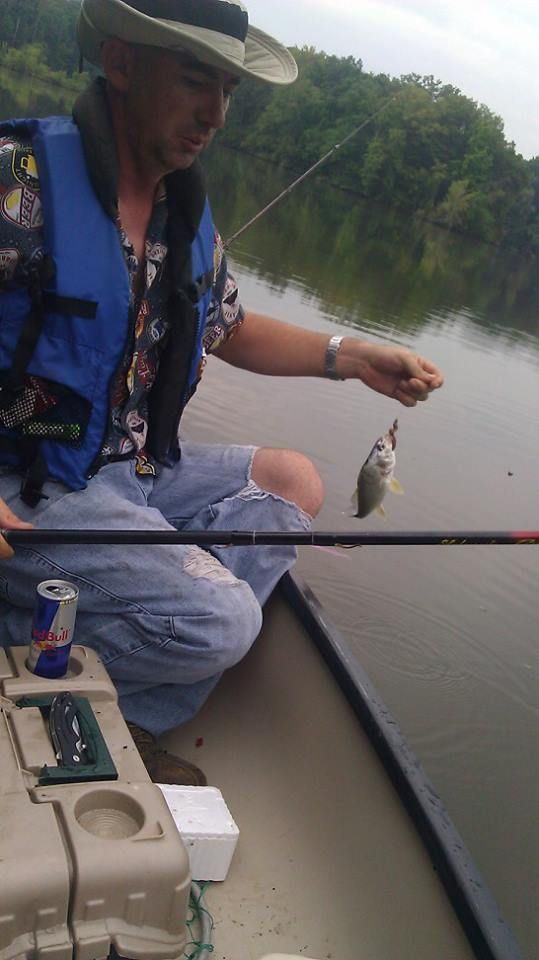 The fish looked too small, I wonder if they threw it back to the water, or is it a bait?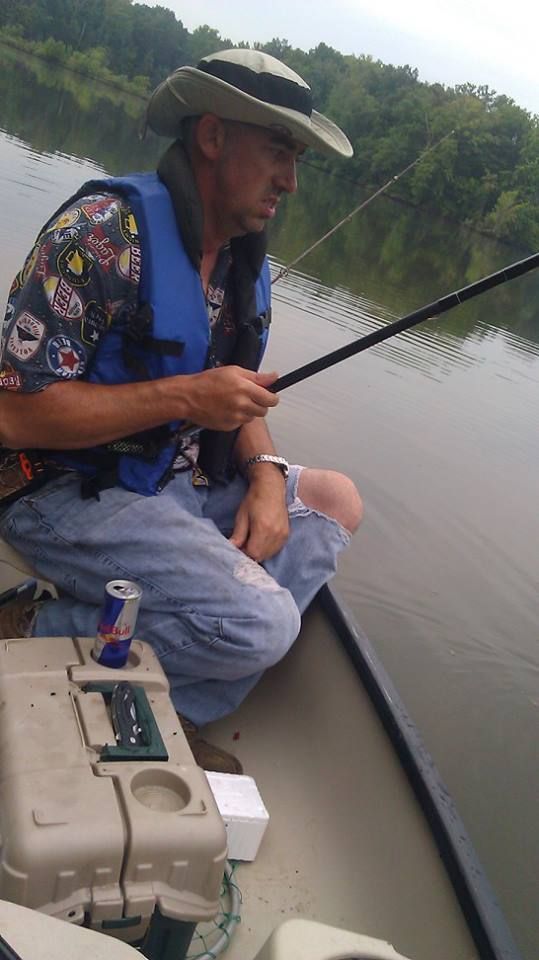 Hubby looked too serious while fishing. I bet, he was getting irritated because not a lot of fish in the area.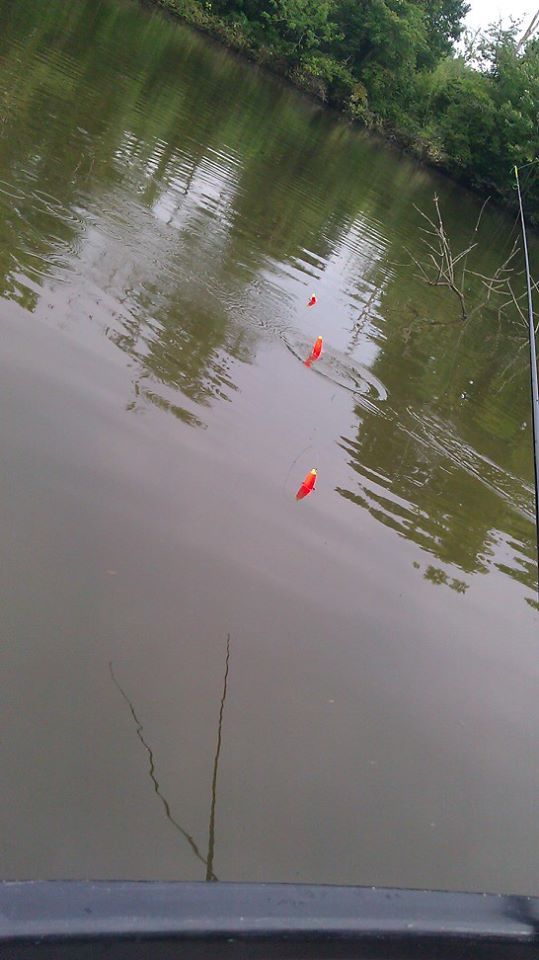 What are those orange things? I don't know if you ask me, I don't fish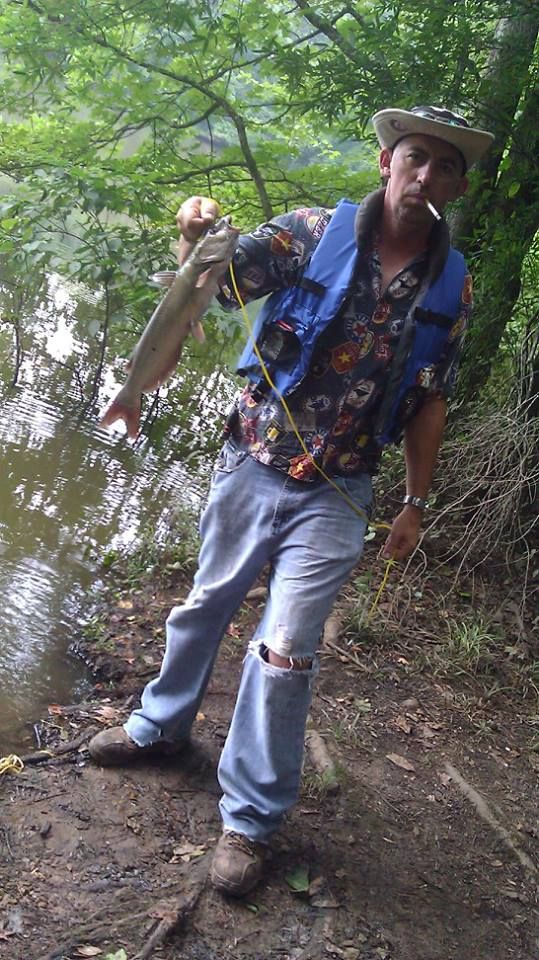 Finally, a catch! Go Baby!!!
They came home and cooked their fish and next weekend would be a Louisiana trip for all of us..
It's not very often that I get to take my kids to watch a movie. We always watch at home. There's enough movies that they can watch on Netflix. But since I took the older girls to watch "The Heat" movie, I thought that it's just fair to treat our little ones to watch Despicable Me2.
There is a newly opened Cinema at the mall and that's where I took the kids. I like this new theater, clean, and well, new. They have many register where you don't really have to stand in line for such a long time to get the tickets. And since it's inside the mall, you can buy your ticket and advance and you can walk around the mall and wait for the right time to go back in and watch the movie.
We got there a little earlier and after we bought our tickets, we weren't allowed to go in yet, so we had to stay at the lobby and the kids were goofing around. So I took some photos of them playing and took few shots of the surrounding.

My 7 year old while waiting..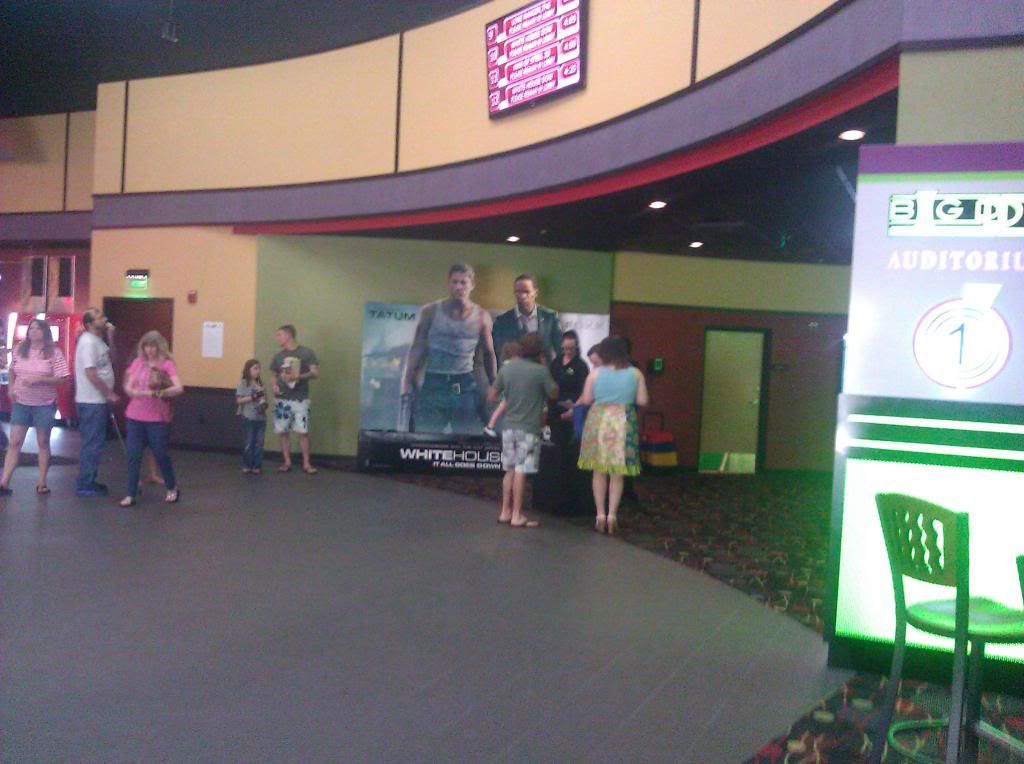 Some people were already going on, since their movie already started.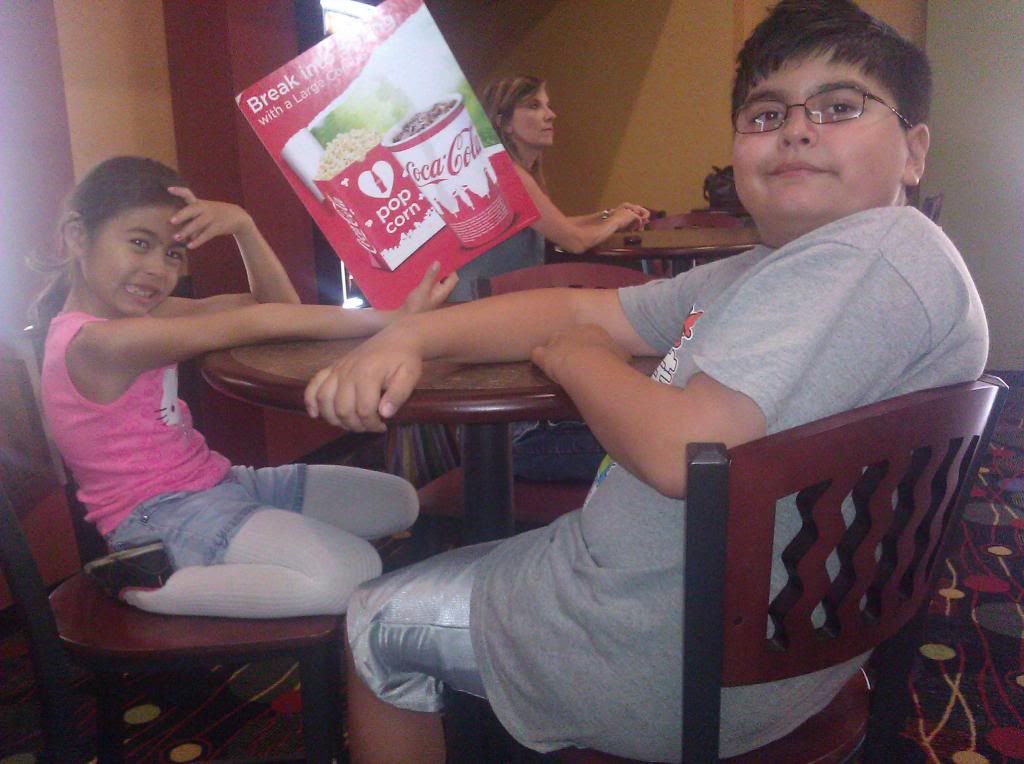 The kids getting a little bored and kept asking if they can go in now…

This is the list of all the movies and the time it starts, it also tells you if you can go in now or wait at the lobby, which I thought is really cool.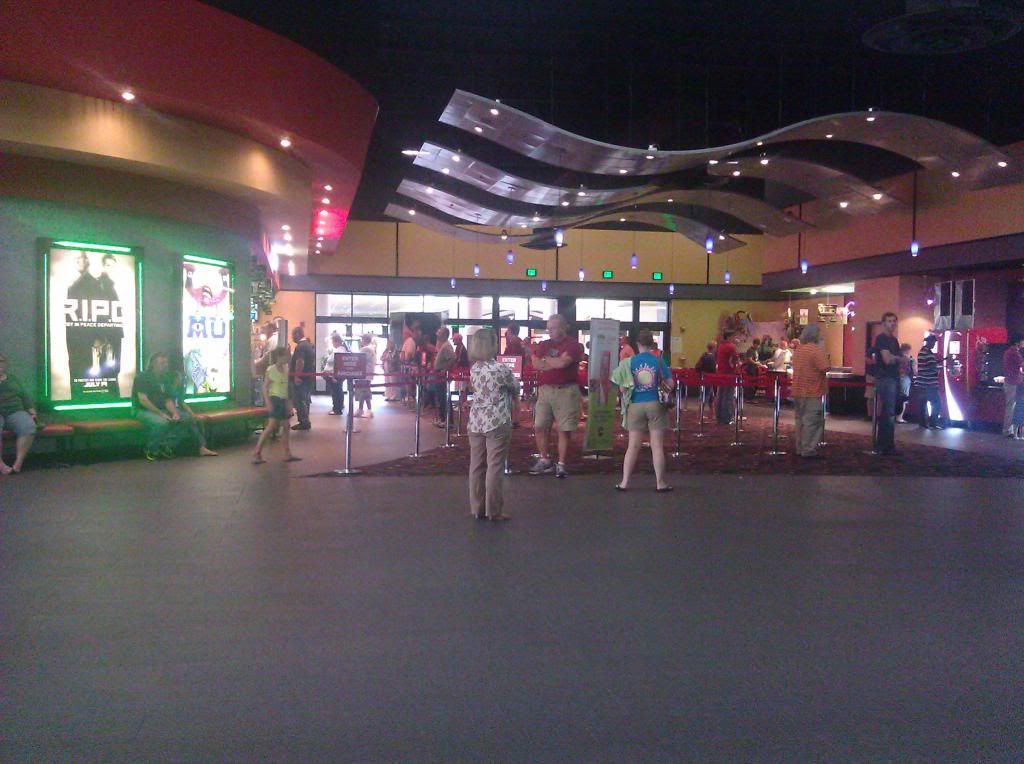 And because it's a weekend, there were lots of people wanting to watch movies and relax.
Carmike12 Cinemas are nice movie theater. We might not go there often but, we prefer to watch there compare to other 2 movie theaters in Decatur.
The kids had fun and so did I.
My 7-year old is at this moment is at my friend's house and will be dropped off in a little bit. She's been staying there since Friday night. My daughter Wrozlie is a well bahaved kid and I am always proud of her whenever she stays at someone else's house because all I hear from my friend is that she is very polite, respectful and so mature. Since she's 4 years old, she's been staying and sleeping at other houses and I am glad that we raise her to be minding whoever she's staying with. She even stayed at my sister in-law's house for 2 weeks without any complain from my in law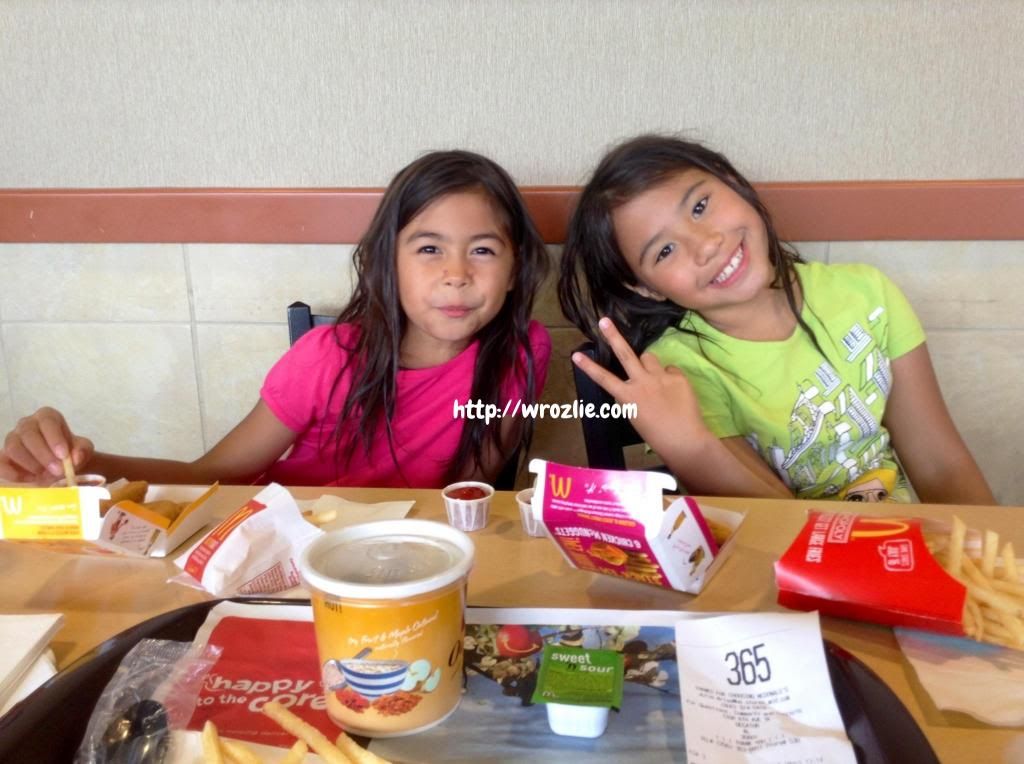 I was told that she's too young to stay somewhere else, but for me, as long as she acts right and I don't hear any complain, she's good to go. And besides, it's them who want her to come over, so I don't worry about taking advantage of their hospitality.
Is your child the same as mine? I hope so..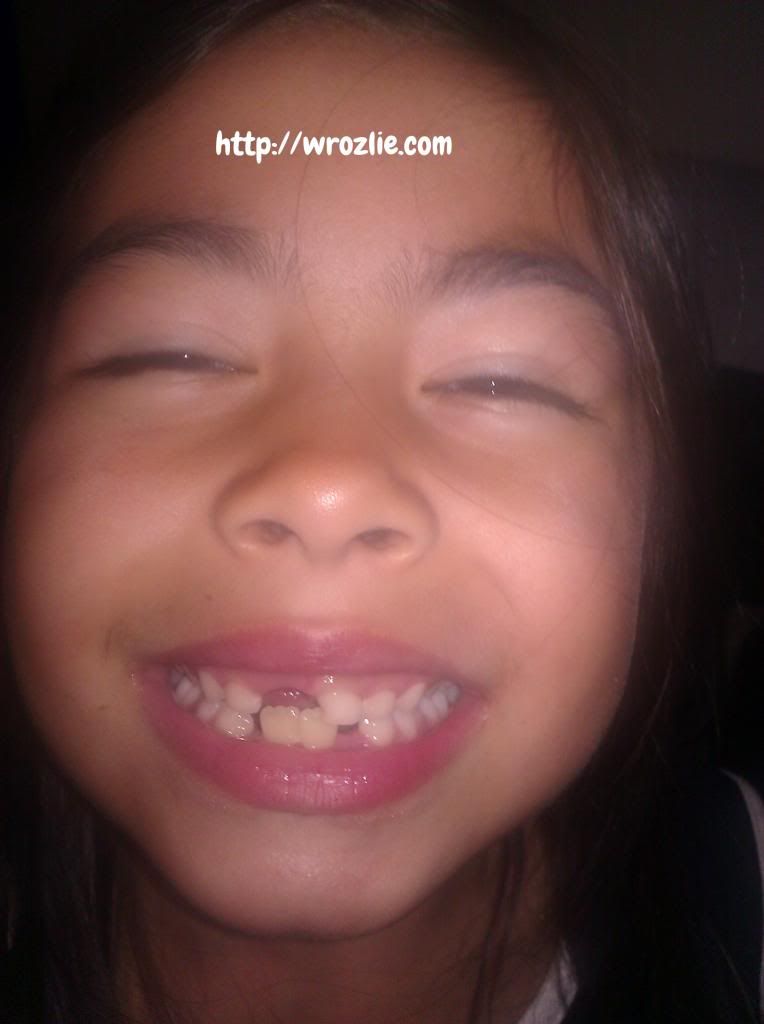 This our 7 year old daughter and she lost her front tooth last month. She was staying at my friend's during the time I received a call asking my permission if she can pull my daughter's teeth out. She said that it was too wiggly and ready to fall out anytime soon. During that time, she was going to have a dental appointment the next day to have 2 of her bottom teeth to be pulled out. I didn't know which tooth my friend was talking about, so I said, go ahead and pull it, she will save me money if she did.
My daughter came home the next day and well, she lost the wrong tooth. I still had to pay for her 2 teeth that got pulled out. But I thought she looked too cute with her front tooth missing.
Have a great day y'all!!